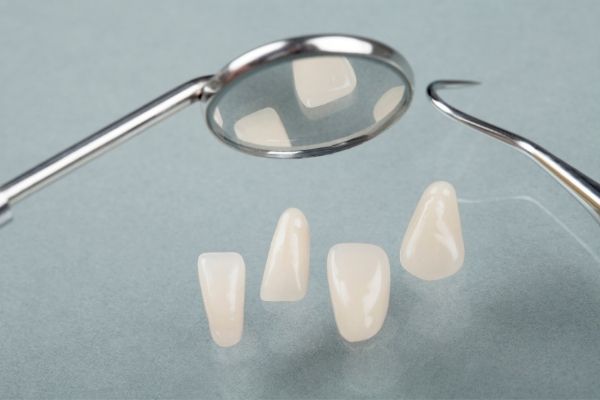 Do you know about dental veneers?
Did you know that it is possible to improve the appearance of your smile quickly and without complex treatments? Do you know about dental veneers? This procedure is increasingly popular with patients because it can easily correct the shape and colour of one or more teeth.
Does your smile bother you because of a broken or discoloured tooth or because of a gap between your teeth? At Ville-Marie Dental Clinic, we use ceramic veneers made in a laboratory or composite resin veneers. These veneers offer a very natural and durable effect and are an excellent alternative to crowns. Indeed, crowns are very solid, and they are recommended in the case of a badly damaged tooth. However, they require a larger area of the tooth.
Dental veneers are a very effective option to improve the appearance of your teeth while maintaining their integrity as well as to preserve your natural teeth for as long as possible.
What are you waiting for to smile? Contact us to learn more about this quick and efficient procedure!